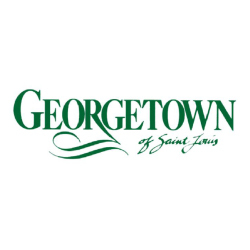 Maintenance / Groundskeeper
Saint Louis, MO
Paid personal time, Paid vacation, Vision Insurance, Dental Insurance, Life Insurance, Health Insurance
Georgetown Apartments St. Louis is hiring a Maintenance/Groundskeeper to work in a large, busy, fast-paced apartment community.
We invest in and reward our dedicated employees through a comprehensive and competitive compensation and benefit package.
• Paid Holidays, Vacation, Sick Time
• Dental & Vision Insurance
• Life Insurance
Pay based on experience.
Our mission is to maintain the highest quality standards of living for our residents. We reach our goals by training and taking pride in our caring staff!
Experience
• Working knowledge of electrical, plumbing, and carpentry
Qualifications
• Be able to lift 50-100 lbs
• Be able to climb ladders
• On-call
Responsibilities
• Make repairs in areas such as HVAC, electrical, plumbing, pool, carpentry, drywall, building exteriors, and appliances.
• Maintain grounds of 36-acre community
• Complete maintenance work orders and make ready tasks assigned by the Maintenance Supervisor and Property Manager
• Participate in preventative maintenance plans for the property
• Good communications skill to report necessary issues within the community
• Excellent customer service skills to offer to residents and team members
• Reliable transportation and Driver's license.
• Team player, take-charge attitude
Join our Team and apply today!
We are an Equal Opportunity Employer.
34607717